Liliana Segre
Liliana Segre, born 10.09.1930, Milan
deported to Auschwitz: 30.01.1944 deported to Ravensbrück: January 1945
Liliane miraculously survived.
About Liliana and Thousands of other Italien Jews, deported from Milan to Auschwitz, visitors of the Central Station of Milan are to be told. Here, at the Binario 21, has been created the Memorial to the Shoah of Milan.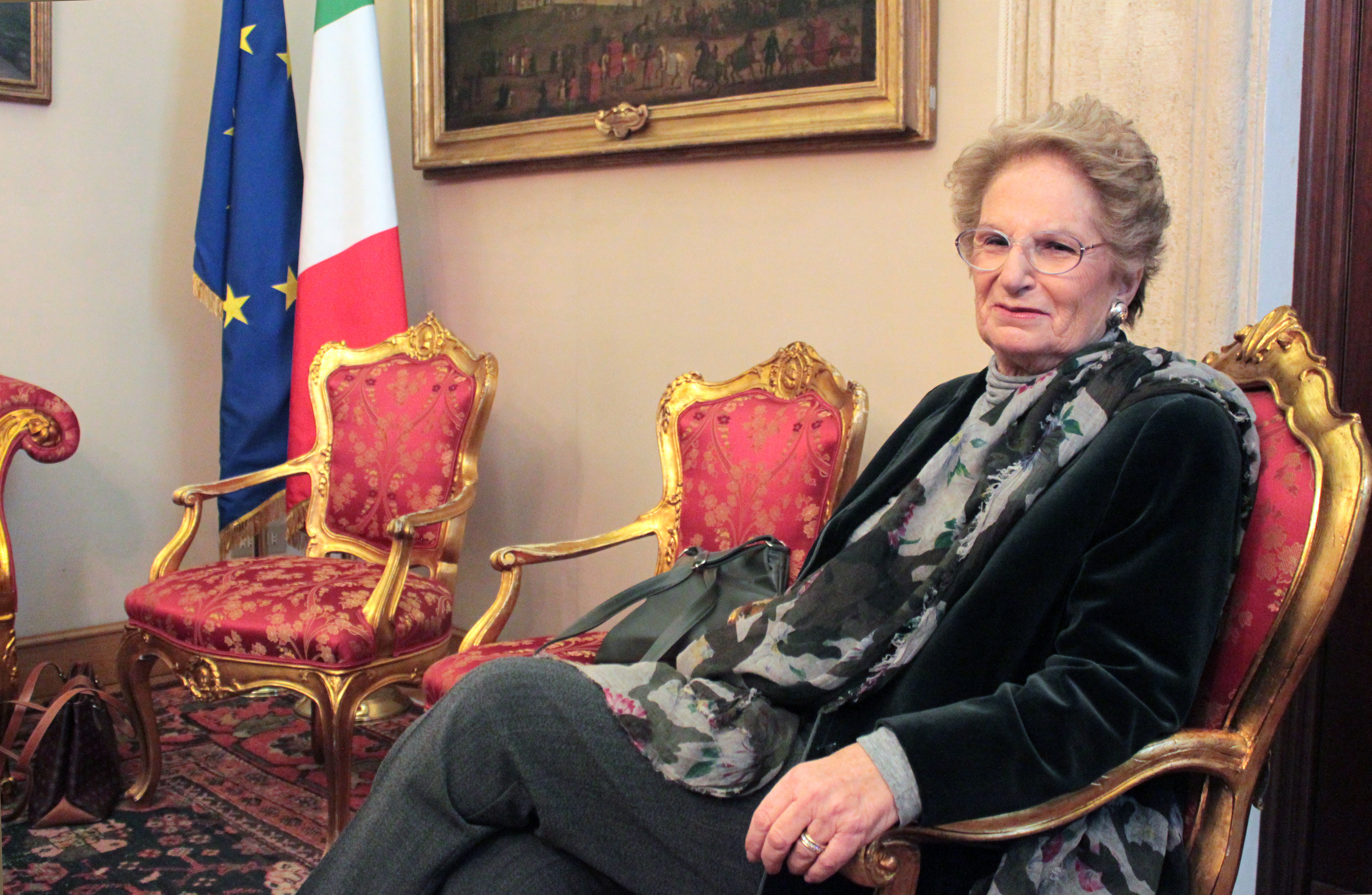 Liliana Segre was 13 years old and her father, Alberto Segre, was 44, when they tried to leave Italy. But they were turned back at the Swiss border. They were arrested by the Italian police, first in Como, than in Varese and after that in Milan in the prison San Vittore.
January 1944 they were deported from Milan to Auschwitz by train . When her father died in April 1944, Liliana was alone.
In January 1945 she was deported to Ravensbrück. Liliana miraculously survived.
Extract from testimony by Liliana Segre: "The train stoped as we were entering the Black Forest and some were able to get off to get a bit of water and empty the foul bucket, surrounded by SS guards armed to the teeth. My father and I also got off and for the first time saw the words written on the car: "Auschwitz bei Katowice". We suddenly knew where we were going. The train started again almost immediately and the news of our destination plunged everyone into a state of silent desperation. All in the car was silent on those last days. No one cried anymore, no one complained. Everyone held silent with the dignity and awareness of those facing their final moments. Most of us were on the eve of our death. There was nothing more to say. We hugged our loved ones and gave them our love as a final good-bye. It was the essential silence of the decisive moments in each person's life. And then, and then, and it was Auschwitz and the deafening obscene clamour of the murderers all around us."