Greet Roodveldt-van Kampen, née van Kampen
17.02.1934, Amsterdam – 14.06.2017 work in wholesale treasurer of the IRC 2000 - 2017
daughter of An van Kampen-Huig Ravensbrück: 1941 – April 1945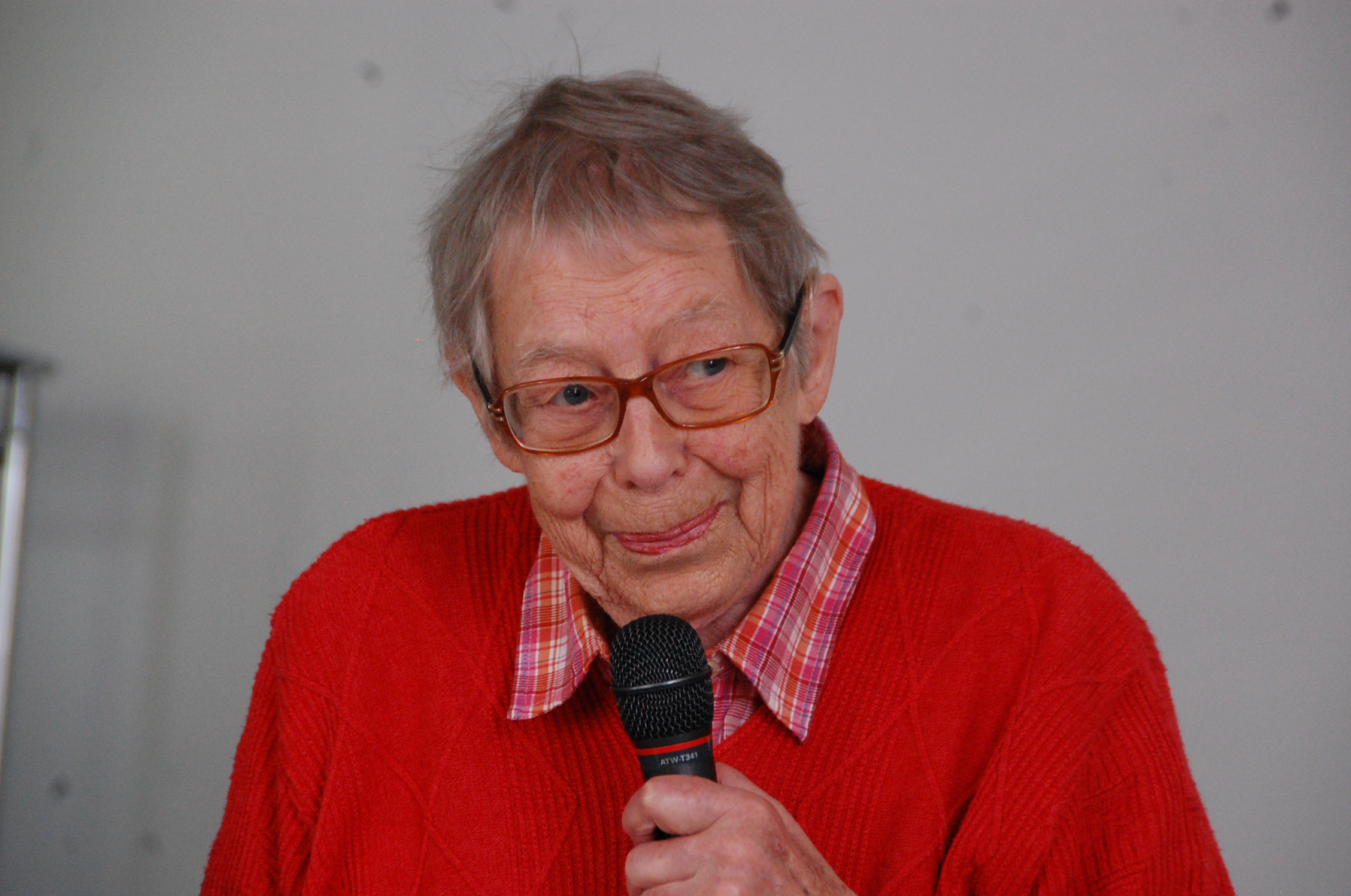 Greet van Kampen was born on February 17th 1934 in Amsterdam. Her parents were both members of the Dutch Communist Party (CPN) and gave Greet and her younger sister a socialist upbringing. In the 1930s Greets parents were involved in helping Jewish fugitives from Germany.
Greet was 6 years old when Holland was occupied by Nazi-Germany in May 1940. Greet's parents immediately joined the resistance and helped organizing the Amsterdam mass strike in February 1941 (Februaristaking), the first and only people's protest in occupied Europe against the persecution of Jewish fellow-citizens.
As a result of this strike the SD was chasing Dutch communists. Greet's father went in hiding, her mother, An van Kampen-Huig, was arrested in April 1941. Greet and her sister then went to live at their grandparent's house.
Grets mother was brought to prison and later on she was sent to the Women's concentrationcamp Ravensbrück. All those years the family did not get any sign of life. Greet thought her mother was dead.
In April 1945 An van Kampen belonged to the 200 Dutch female prisoners of Ravensbrück who were rescued by the Swedish Red Cross and evacuated to Sweden. In August 1945 An van Kampen finally returned to the Netherlands.
For Greet this was something she would never forget: it was late on a Saturday night, Greet was already in bed when – great joy! - she suddenly heard her mother's voice. Her sister, who was only three years old when their mother was arrested, did not recognize her mother.
In the 1950s Greet became a member of the CPN, just like her mother. She found a job in a wholesale store for technical equipment in Amsterdam. She married a fellow party member, named Jaap Roodveldt, who was a publisher.
In 1958 Greet gave birth to a son.
Greet's mother, An van Kampen-Huig, was president of the Comité Vrouwenconcentratiekamp Ravensbrück (CVR) from 1973-1977. Greet followed in her mother's footsteps and was president of the CVR from 2000-2017. She was a dedicated president, who was very involved with the International Ravensbruck Commitee (IRC). She served from 2000 – 2017 as treasurer of the IRC.
Greet Roodveldt-van Kampen died on June 14th 2017, the day after the IRC -meeting in Kladno, at the age of 83 years.
Written by members of the Comité Vrouwenconcentratiekamp Ravensbrück, May 2020