Barbara Piotrowska, née Stachowicz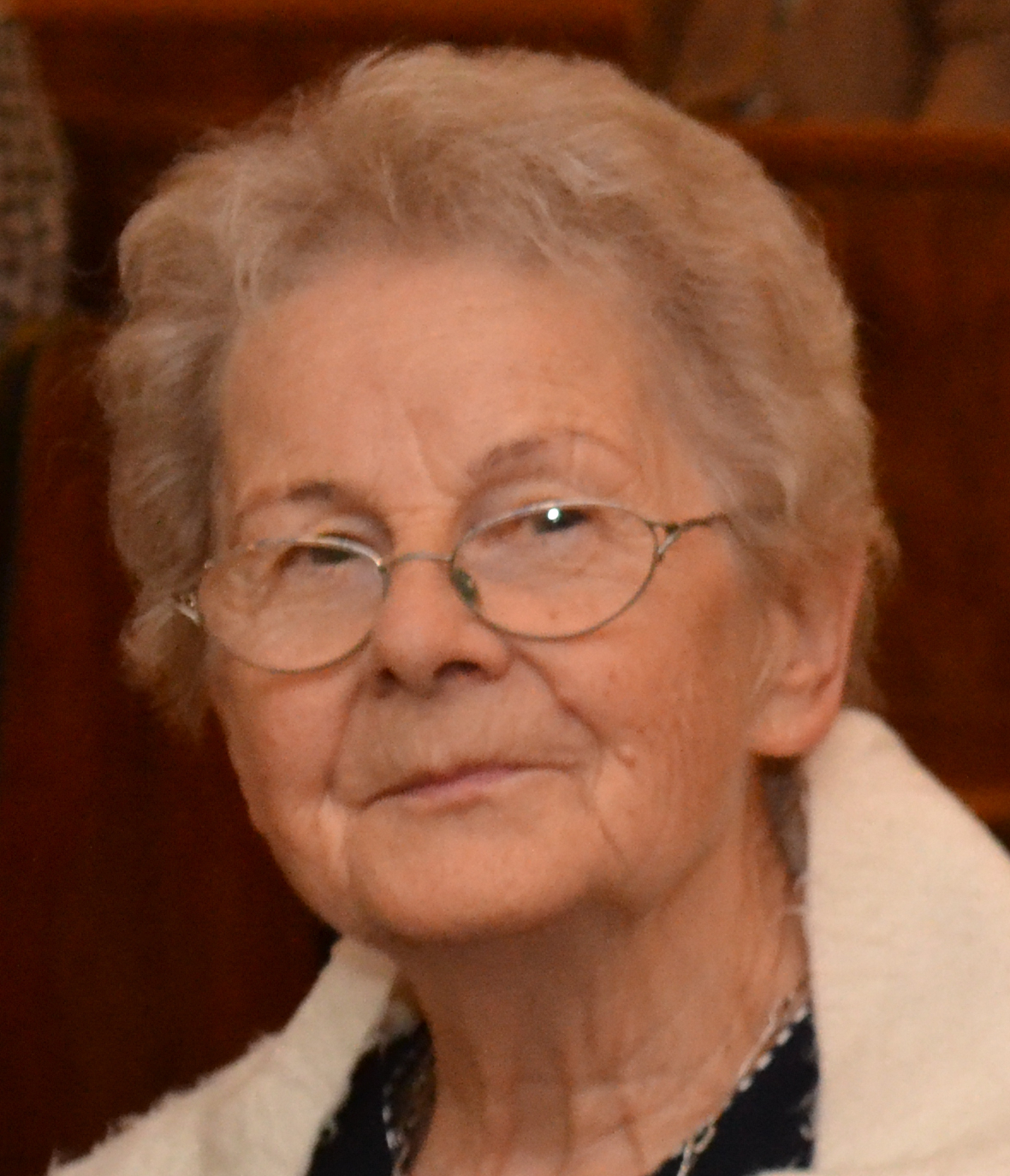 Barbara Piotrowska, née Stachowicz, was born in 1935 in Lviv. Her father, Antoni Stachowicz, was an engineer and a senior assistant at the Lviv Polytechnic Institute and worked at the Polish Radio. Her mother, Marta Stachowicz, was an accountant. In April 1939 Antoni Stachowicz was officially transferred with his family to work in Warsaw. They were in Warsaw when World War II began. During the Warsaw Uprising in 1944, like most of Warsaw inhabitants, Barbara's family were forced out from their home, rushed to "Dulag 121" - a transition camp in Pruszków. They were transported to Germany – Barbara and her mother were confined at KL Ravensbrück at the beginning of October 1944. Barbara remembers: "Our train of cattle carriages stopped during the night. It was dark, but I was shocked on the terrible lights of spotlights. SS-men with dogs were already waiting for us and we had to jump out of the carriages. I was nine years old and afraid of the situation. All people had to go to a big tent. The tent was overfilled but my mother found for us a little space at the side. It was a big confusion and we lost the contact to our neighbours from Warsaw. My biggest fear all the time was to lose my mother in that crowd of people. After some weeks my mother and me with a group of other mothers with their children were transported to another place, where they had to work for a farmer ( Kleptow, near Prenzlau). The farmer was cruel." After some time the women were taken to work in a sugar – factory (January 1945). "The whole day we were locked up. All the time we were hungry. We had a game: to find and kill as many lice as possible on our own bodies in a short time." … The group of women and children with Barbara was liberated by Americans near Weimar. "All these wartime experiences left a mark in my life. They are still alive in me."
Barbara's father died at KL Neuengamme (Hamburg) at the beginning of December 1944.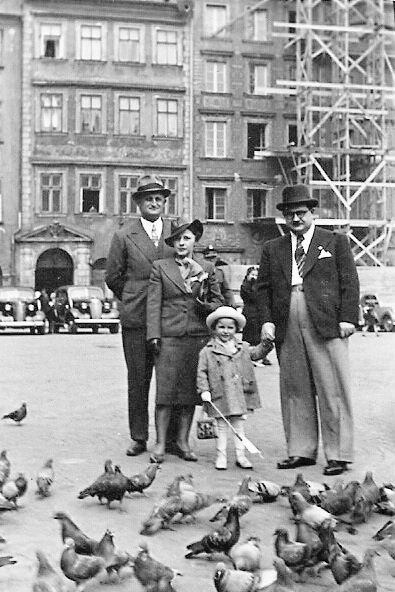 Barbara and her mother returned to Poland, to the torn down city of Warsaw in 1946 – they had no possessions. It took them many years to restore normal living conditions. Barbara finished her secondary school in 1953, and defended her master thesis at the Warsaw University of Technology in 1959, receiving the title of M.Sc. precision mechanic engineer. She was employed in 1958 at the Central Office of Measures in Warsaw, where she subsequently worked for forty years. Over that time she was the head of a laboratory and then the head of a department. Only in 1977 she got her own flat. She was also active in social organisations, including the "Solidarność" - trade union in 1980s. Barbara Piotrowska authored and co-authored several technical books, many articles and papers. She participated in numerous conferences both in Poland and abroad.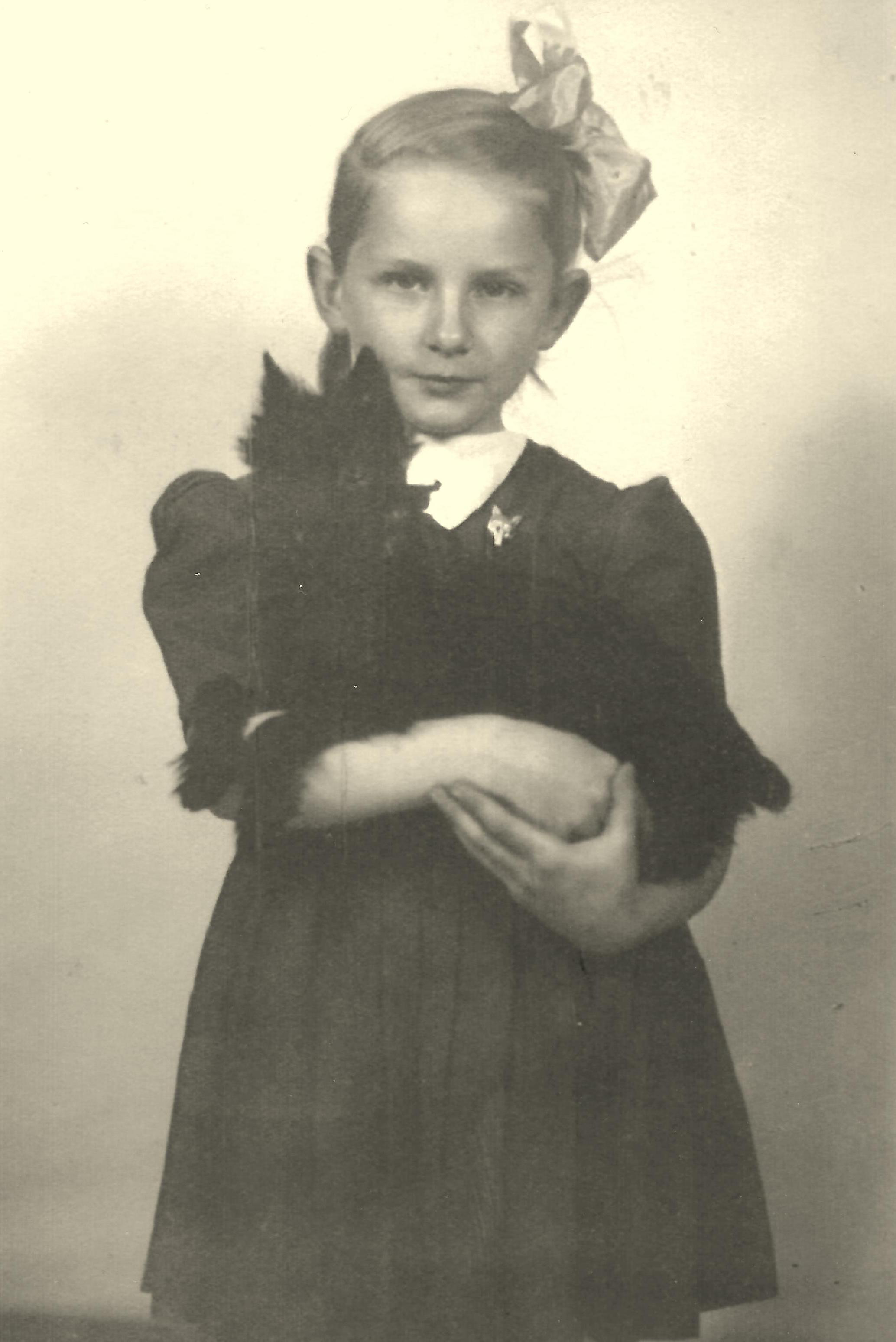 Having retired in 1998, Barbara Piotrowska continued to be the technical editor at the Central Office of Measures publishing house. The recently published Biographical Lexicon of Employees, which she has co-authored, was developed and published in 2007 and 2019. Barbara participates in the activities of the Warsaw University of the Third Age. Recently, Barbara and her husband celebrated their 60th wedding anniversary. They have two children and four grandchildren. They live in Warsaw. She was active at the Polish KL Neuengamme Survivors Circle, and continues to be eagerly involved with the KL Ravensbrück Survivors Club in Warsaw. She has been a member of the International Ravensbrück Committee since 2016.