Stella Vladimirowna Nikiforowa, née Kugelman
born 29.07.1939 (Antwerp)
Ravensbrück: october 1943 – 28. april 1945
Medical employee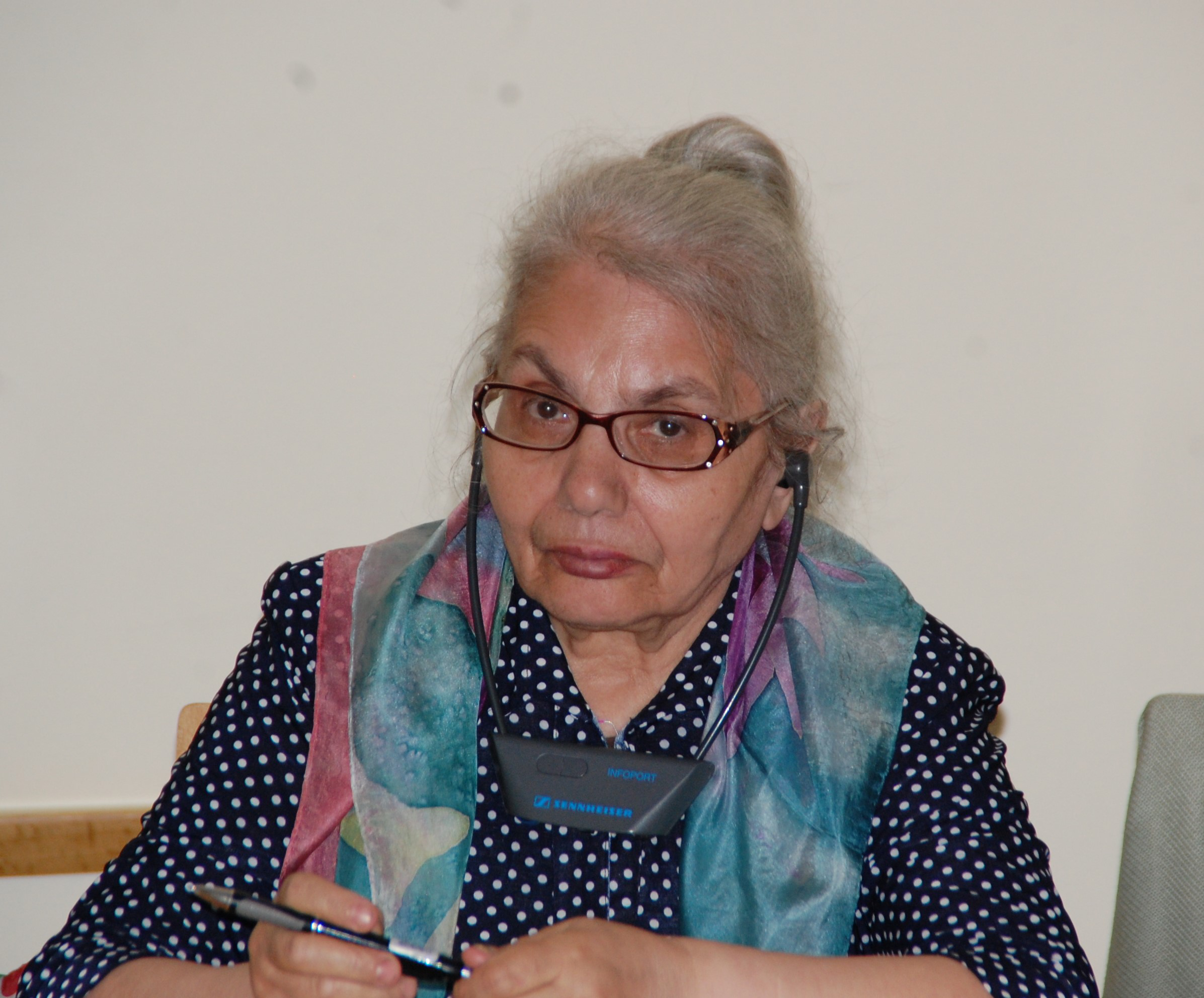 Nikiforova Stella Vladimirovna was born on May 1, 1939, in the city of Bryansk (according to the passport). In reality, Stella Kugelman was born on July 29, 1939, in the city of Antwerp, Belgium, but she discovered it 20 years after her release from the Ravensbrück concentration camp. A family. Father Luis Gustavo Kugelman, mother Rosa Kugelman-Klionsky, and their daughter, four-year-old Stella were arrested in September 1943. At first, they were in the Gestapo prison, then in the Mechelen concentration camp, Belgium. From there they were sent to Germany, the father to Buchenwald, the mother with Stella to Ravensbrück. Upon arrival in the camp, the girl has torn away from her mother, so she was orphaned before her mother died, whom Stella saw only once more. This meeting was strongly impressed in her mind forever. She was happy that her mother was alive, this helped her to bear all the hardships of camp life. But after some time one of the women said: "Stella, your mother was burned." According to the documents, this happened on July 14, 1944. Rosa Kugelman was 40 years old.
When the camp was evacuated, the women were allowed to take several children, among them was Stella. No one expected that this was a "death march." Columned, surrounded by SS men with dogs, prisoners were going down the German roads. Who could not get through it and fell was shot. One night a terrible shooting let loose, and in the morning the prisoners woke up being already free.
Stella and one Belarusian girl, Nina, were taken under the prisoner Cherkasova Olympiada Alekseevna wing. With her, they traveled a long way through Germany, Poland, and filtration camps and in calf wagons to Russia. There Olympiada Alekseevna passed the girls to the Bryansk orphanage where Stella spent her childhood and youth. Realizing later how her mother died and having survived all the horror of the lost and the loss, Stella decided that when she grows up, she will find her father. The girl believed that he was alive, but understood: without knowing her biographical data, the name of her father and mother, she could not find him.
After leaving school, Stella worked and looked for former prisoners. Soon, she understood that Russian women did not know her mother. Nevertheless, it was precisely the prisoners of Ravensbrück from other countries, Germany, Belgium, France, as well as the friends of her father whom they found that helped her.
On November 22, 1962, Stella finally found out that her father was alive. After his liberation from Buchenwaldб learning about the sad fate of his wife, he married and left for Brazil to the city of Sao Paulo.
The girl was happy. In September 1963, they met. Exactly after 20 years.
Stella lived with her father for six months and returned to Russia, where she was waiting for her groom - Arkady Nikiforov. December 10, 1964, they got married, and she began to live in Leningrad. Two children were born in the family - son Artem and daughter Valentina. Now, Stella Vladimirovna Nikiforova has three grandchildren, Elizabeth and twins, Maria and Alexey.
In the Bryansk region, Stella worked as a researcher in the museum of local history. In Leningrad, she graduated from a medical college and worked at the Institute of tuberculosis. Now she is retired. Stella leads the organization of former juvenile prisoners in Saint-Petersburg. She tries to preserve the memory of those who saved children at the risk of their lives.