Stijntje (Stennie) Pratomo-Gret
24.01.1920, Schiedam -27.06.2010 Secretary, Journalist
Ravensbrück: 09. September 1944 – April 1945
*founder of the Committee "Women of Ravensbrück" and involved in the feminist Dutch Women's Movement (NVB) *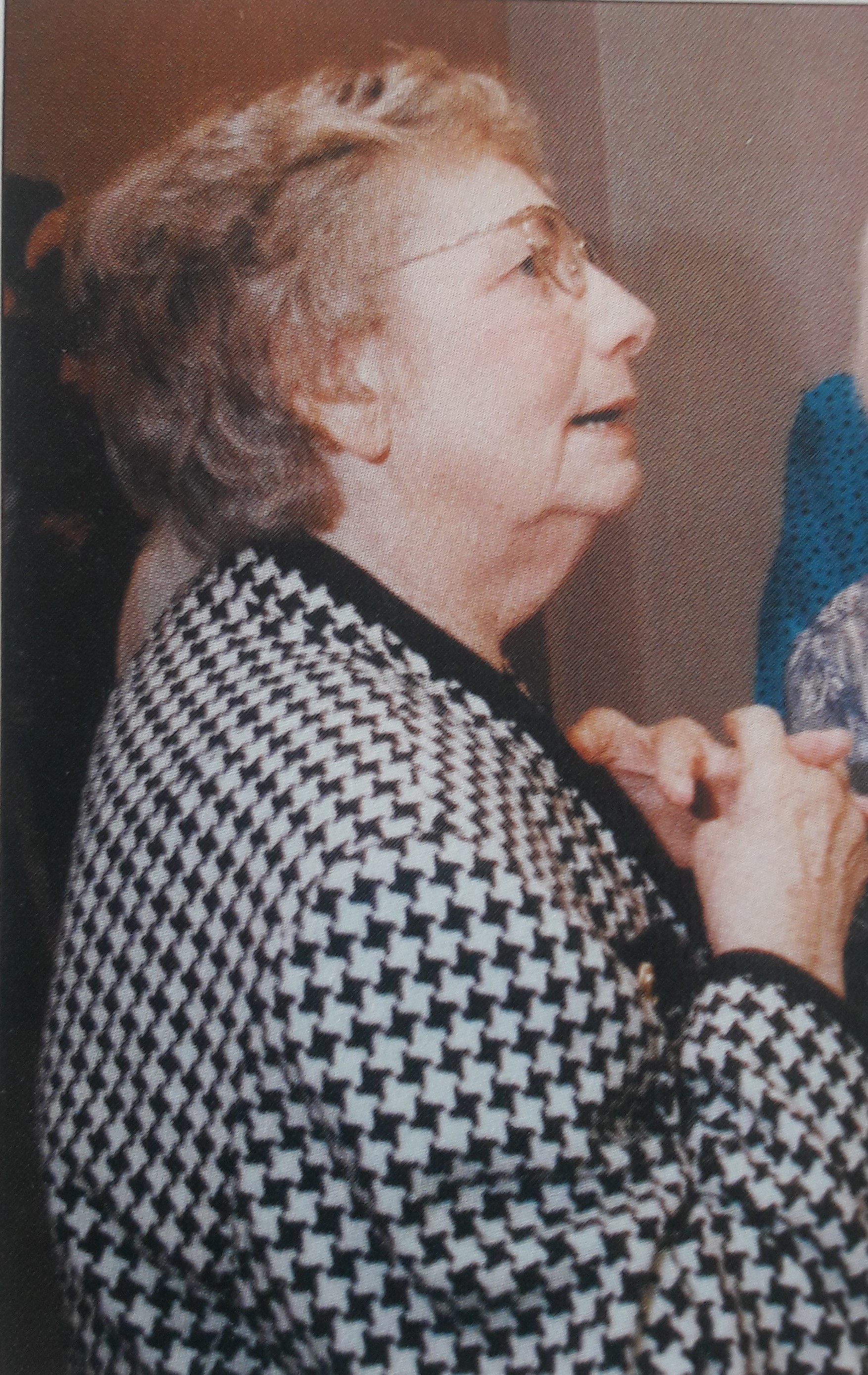 Stijntje (Stennie) Gret was born on January 24th 1920 in Schiedam. She loved dancing, and after high school she wanted to go to the university but this came to nothing. She was educated to be a secretary in French, English and German and found a job at a big shipyard, Wilton-Feijenoord in Rotterdam.
There she met the man whom she would later marry, an Indonesian student named Raden Mas Djajeng Pratomo. They worked together in an organisation for Indonesian students.
In 1940 Stennie immediately joined the resistance. From 1942 on she helped producing and spreading the communist, illegal newspaper "De Waarheid". She also helped Jewish fellow-citizens, who were treathened with deportation, to hide or flee.
In January 1943 she was arrested and deported to the Polizeigefängnis in Rotterdam. In June 1943 she was transported to Concentrationcamp Vught near Den Bosch. Here she met Raden Pratomo again, who had been arrested in February 1943.
On September 9th 1944 Vught concentrationcamp was evacuated; all women prisoners, including Stennie, were deported to KZ Ravensbrück. Stennie was selected to perform forced labour in the Siemens factory.
In April 1945 the Swedish Red Cross managed to evacuate a large group of women prisoners from Ravensbrück to Sweden. Stennie Gret was lucky to be among them. After she had recovered she worked at the Dutch Consulate in Stockholm.
In September 1945 she returned to the Netherlands. To her great joy her fiancée Raden Pratomo had also survived and they married.
Already in December 1945 Dutch former prisoners of Ravensbrück founded the Committee "Women of Ravensbrück". Stennie was one of the founders. She was also involved in the feminist Dutch Women's Movement (NVB). In April 1949 Stennie Pratomo-Gret and her husband, Raden Mas Djajeng Pratomo were delegates to the World Peace Congress in Paris.
In September 1949 Stennie participated in the first meeting of former prisoners of Ravensbrück in Berlin.
From 1949 on Stennie Pratomo worked for decades as a journalist: for the Dutch communist newspaper "De Waarheid", for the journal "Uilenspiegel", and then from 1956 on again for "De Waarheid" as art editor.
In 1952 Stennie Pratomo gave birth to a daughter, named Marjati.
From 1967 on Stennie worked at the Bureau of Industrial Design in Amsterdam. She was secretary of the Dutch committee "Vrouwen van Ravensbrück" from 1976-1992. In 1992 she became President of this committee, but three years later, in 1995, she withdrew.
Stennie Pratomo-Gret died on June 27th 2010.
Written by members of the Dutch Comité Vrouwenconcentratikamp Ravensbrück", april 2020