Stanisława Czaijkowska- Bafia
24.07.1924 (Ciechomin)– 06.05.2008 Pedagog
Ravensbrück: 21.09.1941 -28. 04.1945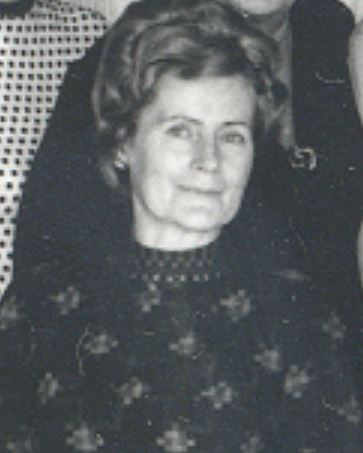 Stanisława Bafia was born on July 24, 1924 in a peasant family in Ciechomin, near Lublin. Her mother died when she was one and a half years old. She grew up in a monastery and attended elementary school. After the fourth grade she moved in with her uncle, who was a pastor in Libisko. There she attended the first high school class.
In March 1941 she was arrested by the Germans for distributing underground newspapers and held first in Zamość and then in Lublin Castle.
On September 21, 1941 she was deported to the Ravensbrück concentration camp. There she was assigned to the heaviest outdoor work in road construction, the construction of the new camp and the SS settlement. Later she had to work in straw shoe weaving and tailoring.
In July 1942, SS doctors in the Ravensbrück concentration camp began to abuse women prisoners for experiments. Bone, muscle and nerve transplants were performed under the influence of sulfonamides and bacteria. Stanisława Bafia was one of 74 Polish women on whom these excruciating pseudo-medical experiments were carried out. She had multiple leg operations and had to endure unimaginable agony.
But the SS could not break her. In the secret camp school, organized by the Polish women prisoners, she completed the 2nd, 3rd and 4th grade of high school.
On April 27, 1945 she was driven on the death march by the SS and shortly afterwards liberated by the Red Army.
On June 30, 1945, she and her camp mother, Maria Lieberach, reached Cracow. Marta took Stanisława with to Zakopane because her father had perished. After graduating from high school, she completed a pedagogy degree at the University of Krakow. She then worked as the head of pedagogical questions in the training center of the Association of Food Cooperatives (later "Społem").
In 1951 Stanisława Bafia married and had a child.
Due to her poor health, she was only able to practice her job for a short time. She worked in the Polish camp community as well as in the International Ravensbrück Committee.
Stanisława Bafia died on May 6, 2008.
*(Source: "Ravensbrückerinnen", series of publications by the Brandenburg Memorials Foundation, No. 4, pp. 64-65, Ed .: Sigrid Jacobeit and Elisabeth Brümann-Güdter, Edition Hentrich) *